Spend more than Rs. 10,000 on our e-shop and get rewarded with the below freebies.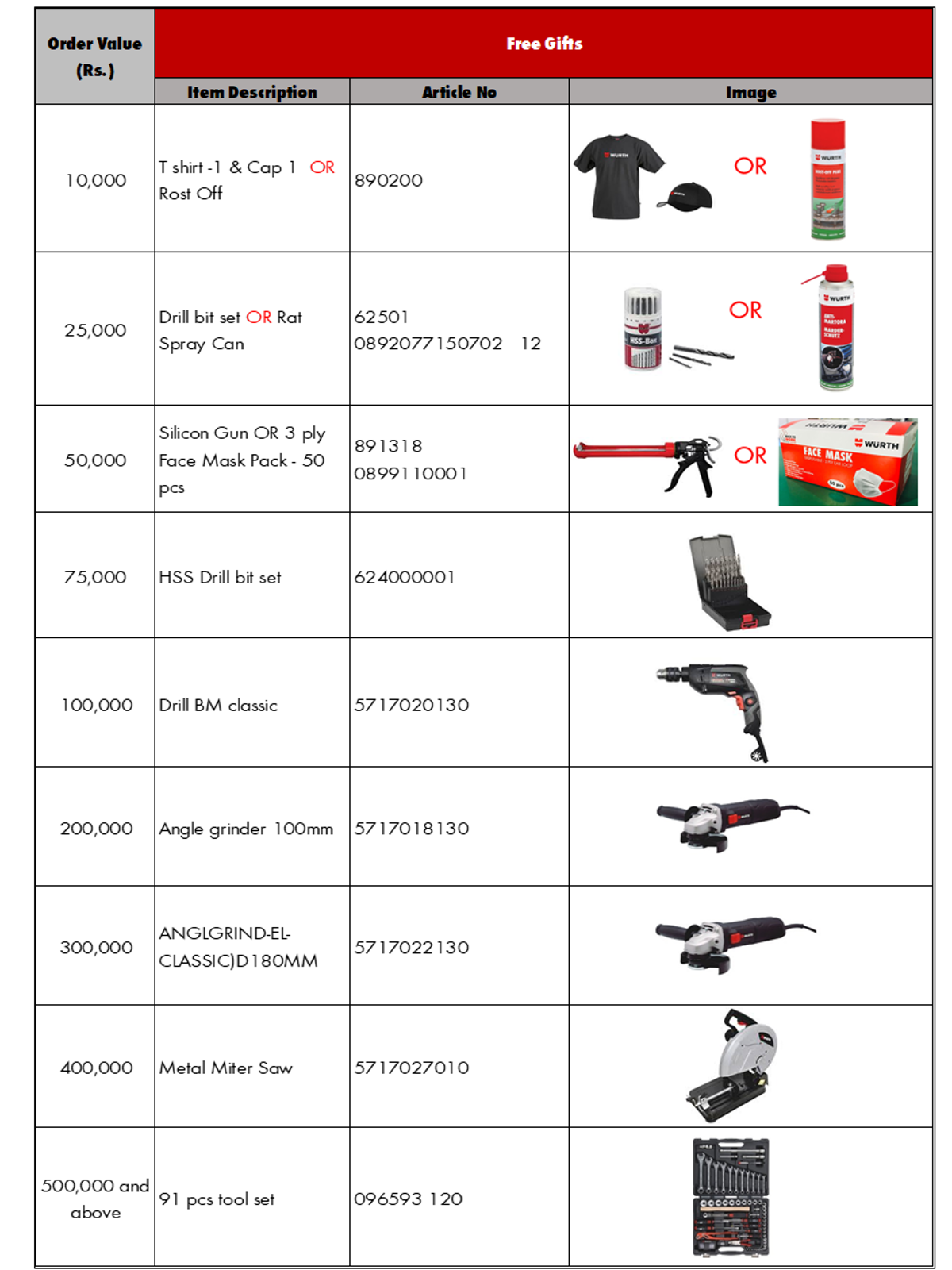 How to Win

Make sure you're signed up for an e-Shop account as an e-shop customer.
To obtain the promotion offer, simply spend a minimum of Rs.10,000 online. Order through our e-Shop and you will be entitled for the freebie.
Terms & Conditions

Minimum order value should be Rs.10,000 to obtain the promotion
Promotions cannot be combined
All orders must be placed during the period of 29th July to 31st August 2020
Orders must be made on the e-Shop at www.eshop.wurth.lk
Offer can be withdrawn at any point based on a management decision
The free gift will be provided based on the total sales value of the customer at the end of the month
If the above promotional products are not available at the end of the month, we will offer a substitute based on the sales value